The 50" dancing Christmas Homer Simpson is an animated Christmas decoration made in 2003. Homer wears a signature Santa Claus outfit complete with hat, suit, belt, and boots. Homer turns his head left and right and he swings his hips and arms while singing his versions of "Jingle Bells", "Deck the halls", and "We wish you a merry Christmas". Homer also says many phrases.
-There is another version of this item that uses the exact same face model as the year round version uses, only with a Santa hat, even if the image of the product looks like the one shown on the box.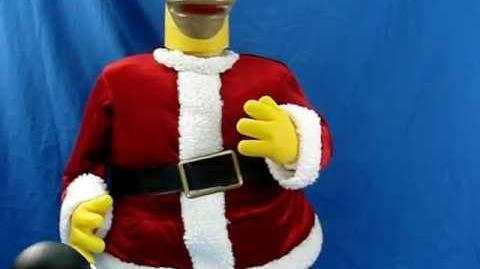 Ad blocker interference detected!
Wikia is a free-to-use site that makes money from advertising. We have a modified experience for viewers using ad blockers

Wikia is not accessible if you've made further modifications. Remove the custom ad blocker rule(s) and the page will load as expected.