The animated Easter bunnies on swing is an animated Easter decoration made in 1994-1995.There's a boy bunny on the left, and a girl bunny on the right. They have two different settings: Swinging motion with sound and silent swinging motion. When activated, they swing back and forth on the swing and they say "Happy Easter everyone" and Easter music plays. There are two known versions of this item. One version with a white swing and one version with a brown swing. Additionally, the bunnies have different outfits on both versions.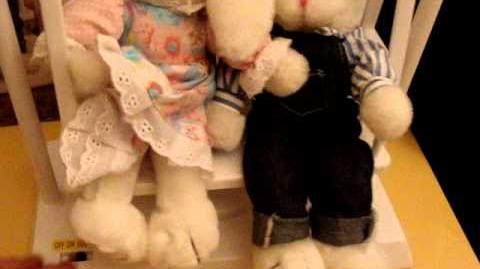 Ad blocker interference detected!
Wikia is a free-to-use site that makes money from advertising. We have a modified experience for viewers using ad blockers

Wikia is not accessible if you've made further modifications. Remove the custom ad blocker rule(s) and the page will load as expected.