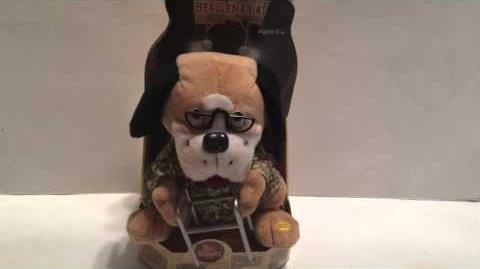 Beaglemania is a series of animated singing beagle dogs made in 2003. Each one is dressed in a unique way in which corresponds with a Beatles song. The brown one in the red captain suit sings "Yellow Submarine", the tan one with shades and golden jacket sings "Lucy in the sky", the black one in yellow and blue shirt and glasses sings "I'm a loser" and the tan one with the walker, glasses and shirt sings "When i'm 64".
The title "Beaglemainia" is a parody of the beatles album "Beatlemania" as well as the fact that these beagles come from the same set the original band member beagles do.
Ad blocker interference detected!
Wikia is a free-to-use site that makes money from advertising. We have a modified experience for viewers using ad blockers

Wikia is not accessible if you've made further modifications. Remove the custom ad blocker rule(s) and the page will load as expected.