The Big Head Bride Of Frankenstein animated figure was made in 2001, and is based on the character from the Universal Studios film of the same name. She swings her hips and arms, turns her head, moves her mouth and her eyes light up as she sings "Here Comes the Bride", "White Wedding", and "Superfreak".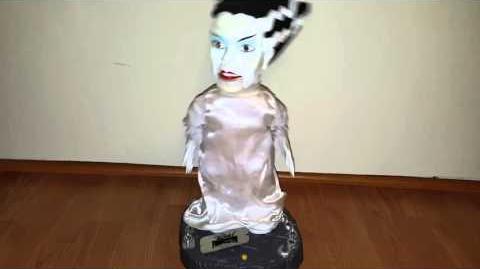 Ad blocker interference detected!
Wikia is a free-to-use site that makes money from advertising. We have a modified experience for viewers using ad blockers

Wikia is not accessible if you've made further modifications. Remove the custom ad blocker rule(s) and the page will load as expected.