The Black Countess is a Halloween lifesize figure made in 2015-2016. 
Description
Edit
She has purple hair, white skin, holds a staff, and wears a black dress. The 2016 version wears a different dress and a witch hat. When activated via motion, sound, or try me button (Not included), Her eyes and staff light up, and her mouth moves as she says phrases.
She was only sold at Lowes.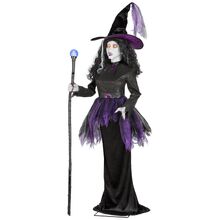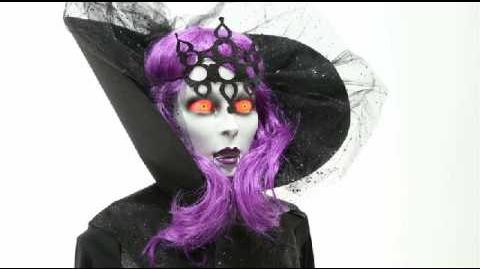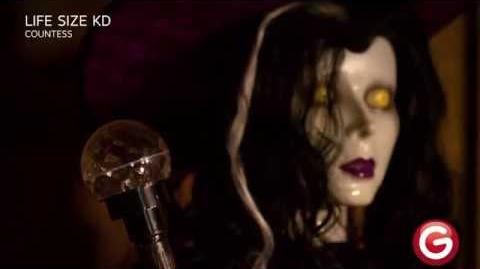 Ad blocker interference detected!
Wikia is a free-to-use site that makes money from advertising. We have a modified experience for viewers using ad blockers

Wikia is not accessible if you've made further modifications. Remove the custom ad blocker rule(s) and the page will load as expected.