Bud the talking bear is made in 2005. He's a giant bear rug made to look like a real bear rug. He moves his jaw up and down and talks and he sings "Too much time on my hands" and "I'm bad I'm nationwise".
-The movement of Bud's mouth is opposite to what it's supposed to be. Instead of his mouth down when he talks, his mouth moves UP to the words.
-There are 2 versions of Bud. A clean version and a dirty version. The dirty version says a phrase "Ladies, let's get naked". The clean version says other clean things.
-Bud has 2 motion sensors. One on the front of his head, and one on the back of his head.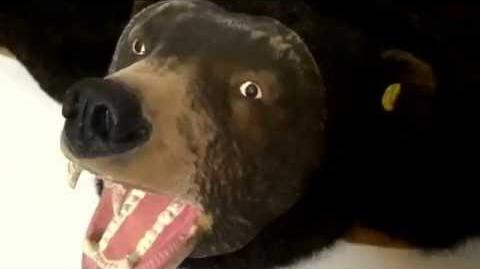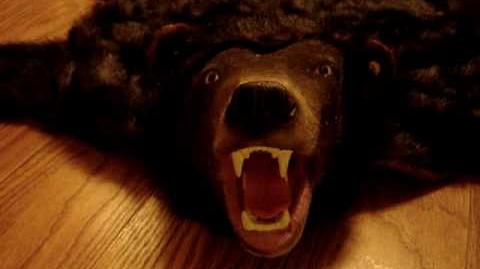 Ad blocker interference detected!
Wikia is a free-to-use site that makes money from advertising. We have a modified experience for viewers using ad blockers

Wikia is not accessible if you've made further modifications. Remove the custom ad blocker rule(s) and the page will load as expected.