The caddyshack dancing gopher is made in 2000-2004. He is based on the character from the movie "Caddyshack".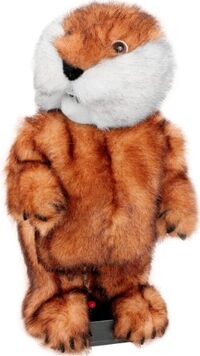 He swings his hips and moves his arms as he turns his head to the song "I'm Alright".
-He was made for the 20th anniversery of the movie.
-There is another version which used a different recording.
-There is a Christmas version of this item that was made in 2004.
-There is also a gopher in a golf bag that plays the same song. The gopher's head turns and the golf clubs spin.
-Gemmy has re created this item for 2015 and it is sold at Walmart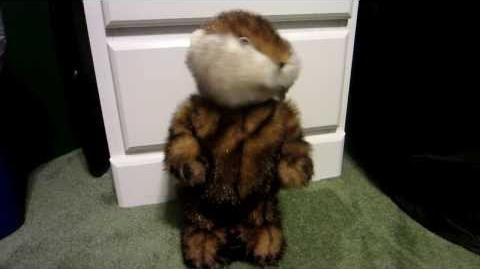 Ad blocker interference detected!
Wikia is a free-to-use site that makes money from advertising. We have a modified experience for viewers using ad blockers

Wikia is not accessible if you've made further modifications. Remove the custom ad blocker rule(s) and the page will load as expected.