The caroling reindeer trio is an animated Christmas decoration made in 2005. The reindeer wear Santa hat and have small bells on their antlers. They also hold colorful Christmas cards. The scene they sit in features snow, holly berries, and a lamp post. The lamp post lights up and the reindeer sway side to side while they sing "Cold as ice".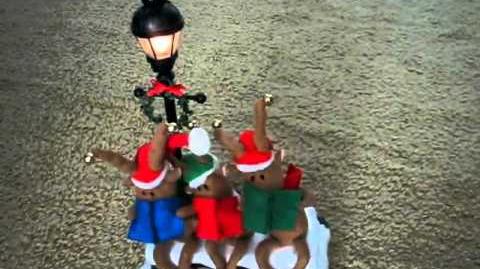 Ad blocker interference detected!
Wikia is a free-to-use site that makes money from advertising. We have a modified experience for viewers using ad blockers

Wikia is not accessible if you've made further modifications. Remove the custom ad blocker rule(s) and the page will load as expected.