Chris the singing Christmas tree is a really rare singing tree made in 1998 and is very similar to the Douglas Fir talking tree. Just like Douglas fir, he wears a Santa Claus hat on the top of his head. He opens and closes his eyes and mouth as he sings "Jingle Bells", "Deck the halls", and "We wish you a merry Christmas" in a youthful voice.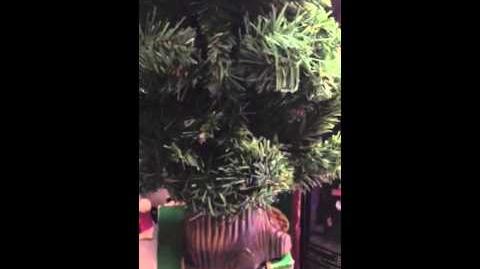 Ad blocker interference detected!
Wikia is a free-to-use site that makes money from advertising. We have a modified experience for viewers using ad blockers

Wikia is not accessible if you've made further modifications. Remove the custom ad blocker rule(s) and the page will load as expected.