The Dancing Dallas Mavericks are an animated figure series made in 2004, and are based on the Dallas Mavericks Mark Cuban and Dirk Nowitzki. Each one features the corresponding player's catchphrases, and Dirk also dances to a parody of "Rock Me, Amadeus".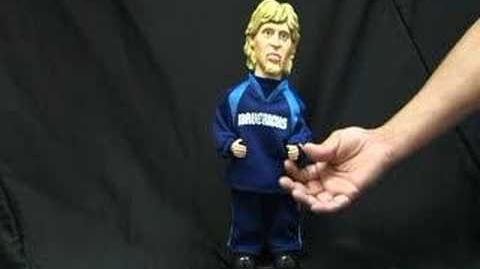 Ad blocker interference detected!
Wikia is a free-to-use site that makes money from advertising. We have a modified experience for viewers using ad blockers

Wikia is not accessible if you've made further modifications. Remove the custom ad blocker rule(s) and the page will load as expected.