The Dancing Grinch with Lights is an animated Christmas plush made in 2007, and is based on the 2000 Movie based on the Dr. Seuss book "How the Grinch stole Christmas". The Grinch wears a Santa Claus costume and holds a string of colored Christmas lights in his hands. He moves his head and arms and the Christmas lights glow as the Grinch says some of his lines from the Jim Carey Grinch movie and sings "You're a mean one, Mr.Grinch".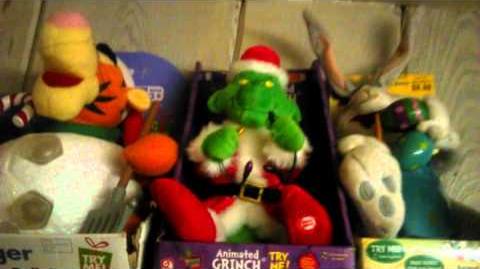 Ad blocker interference detected!
Wikia is a free-to-use site that makes money from advertising. We have a modified experience for viewers using ad blockers

Wikia is not accessible if you've made further modifications. Remove the custom ad blocker rule(s) and the page will load as expected.