The Dancing Santa Claus is an animated Christmas Plush toy made in 1998. Santa wears his signature red suit, matching hat with bell on the end, black boots and green mittens. He moves his head side to side while singing "Jingle Bell Rock".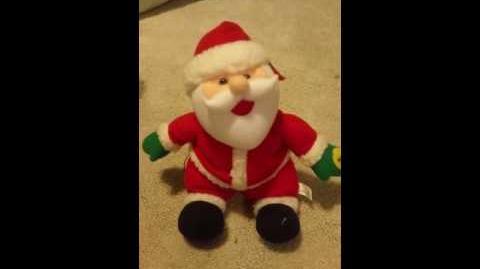 Ad blocker interference detected!
Wikia is a free-to-use site that makes money from advertising. We have a modified experience for viewers using ad blockers

Wikia is not accessible if you've made further modifications. Remove the custom ad blocker rule(s) and the page will load as expected.