The dancing vampire is an animated Halloween decoration made in 1998. He wears a white tuxedo and a black coat and cape with pants and boots. He sits on a coffin with a cross and 2 bat silhouettes on it. The vampire bobs up and down and moves side to side as he eyes light up green and the bats' eyes light up red as he sings "In the midnight hour".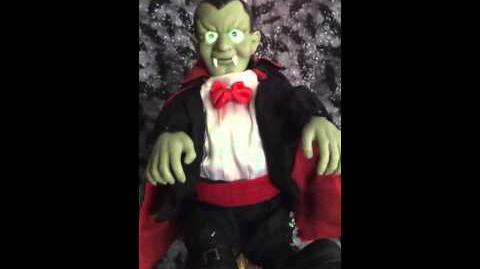 Ad blocker interference detected!
Wikia is a free-to-use site that makes money from advertising. We have a modified experience for viewers using ad blockers

Wikia is not accessible if you've made further modifications. Remove the custom ad blocker rule(s) and the page will load as expected.