The Easter Bugs Bunny is an animated plush toy made in 2004, and is based on the Looney Tunes character "Bugs Bunny". He wears a blue apron with paint spots on it and he holds a paint brush in his right hand and 2 Easter eggs in his left hand. Bugs Bunny moves his head and arms and he says his classic lines while the song "Easter Egg Hunt" plays.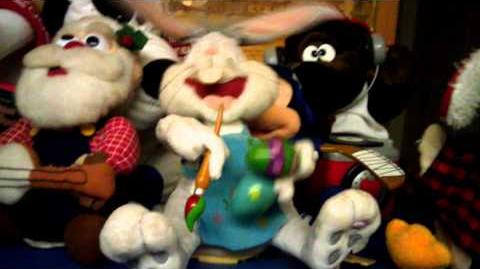 Ad blocker interference detected!
Wikia is a free-to-use site that makes money from advertising. We have a modified experience for viewers using ad blockers

Wikia is not accessible if you've made further modifications. Remove the custom ad blocker rule(s) and the page will load as expected.