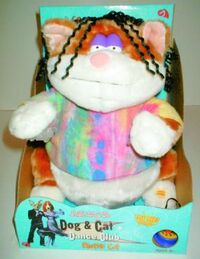 Electric cat is an animated singing cat made in 2002 and is part of the
Dog & Cat dance club
 series. He wears a tie-die shirt and has black dreadlocks. He moves his head and shoulders side to side and his hair moves up and down, and moves his hands together as his eyes widen and flash, and his hair pops up while singing "Electric avenue".
Listen to his sound here:
-This cat bears a resemblance to Eddie Grant, who is the singer of the song because he has the same hair style. Other people think of him as a cat version of "Weird Al" Yankovic.

-The box uses a try me switch for demonstration purposes rather than the switch on it's foot so that the cat can move in its box.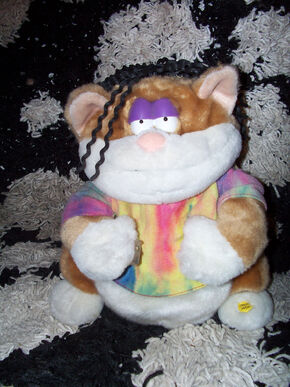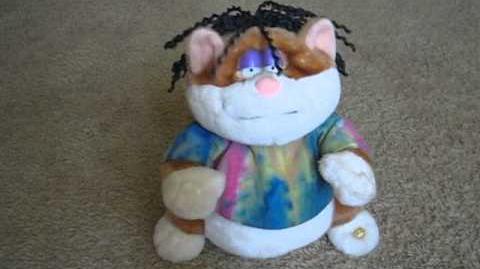 Ad blocker interference detected!
Wikia is a free-to-use site that makes money from advertising. We have a modified experience for viewers using ad blockers

Wikia is not accessible if you've made further modifications. Remove the custom ad blocker rule(s) and the page will load as expected.