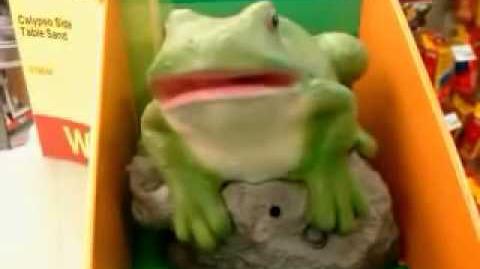 Friendly Frog is an animated singing rubber frog made in 2004. The frog sits on a log with green leaves on it. He moves his mouth as he flicks his tongue out and sings a popular song. Version 1 sings "Joy to the world", version 2 sings "Spiders and snakes", and version 3 sings "Sitting on the dock of the bay".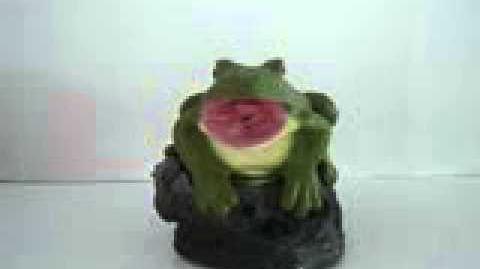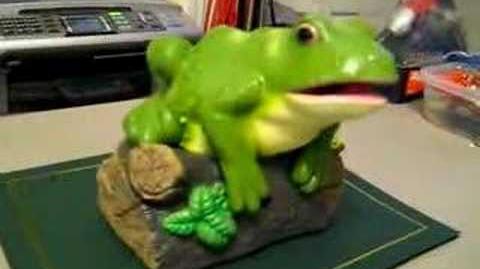 Ad blocker interference detected!
Wikia is a free-to-use site that makes money from advertising. We have a modified experience for viewers using ad blockers

Wikia is not accessible if you've made further modifications. Remove the custom ad blocker rule(s) and the page will load as expected.