Gigolo Jo is a rare hamster made in 2001 and is part of the Dancing Hamsters collection. He wears a bow tie and cuffs. He moves his head and arms while singing "Just a Gigolo".
-As with other rubber dancing hamsters, Gigalo Jo is considered to be one of the hardest dancing hamsters to find, especially in good condition.
-Interestingly, Jo is one of few tan rubber hamsters, the other being Buck (or Cletis) from the Dueling Banjos set.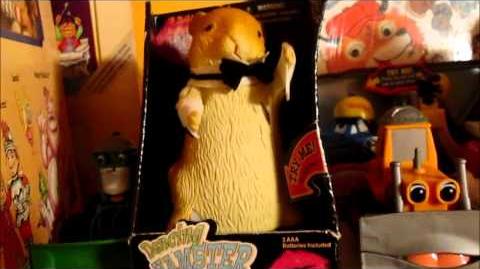 Ad blocker interference detected!
Wikia is a free-to-use site that makes money from advertising. We have a modified experience for viewers using ad blockers

Wikia is not accessible if you've made further modifications. Remove the custom ad blocker rule(s) and the page will load as expected.