The Groovin Cocker Spaniel is an animated dancing and singing dog made in 2003 and is part of the Dog & Cat dance club series. He wears a black leather jacket and a gold bling necklace. He raises his arms and shuffles back and forth while singing "Get down tonight".
Listen to his sound here: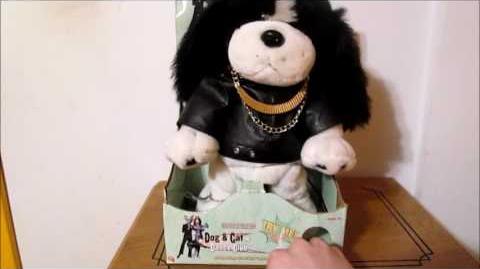 Ad blocker interference detected!
Wikia is a free-to-use site that makes money from advertising. We have a modified experience for viewers using ad blockers

Wikia is not accessible if you've made further modifications. Remove the custom ad blocker rule(s) and the page will load as expected.