The grooving chihuahua is an animated dancing dog made in 2003, and is part of the
Dog & Cat dance club
 series. He wears a mexican coat and hat and holds little beads in his hands. He moves his arms up and down as he shuffles back and forth to the song "Oye Como Va".
This has almost the same appearnce as humphery the humping dog and the big balls chihuahua.
This item is one of the few Groovin' characters to hold things in their hands.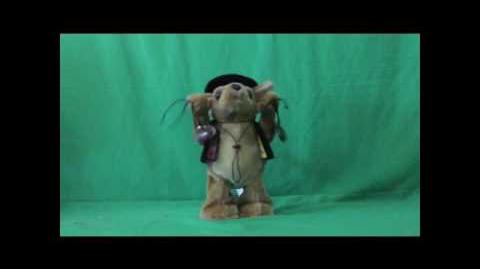 Ad blocker interference detected!
Wikia is a free-to-use site that makes money from advertising. We have a modified experience for viewers using ad blockers

Wikia is not accessible if you've made further modifications. Remove the custom ad blocker rule(s) and the page will load as expected.