The Hank Williams Jr. animated figure is made in 2002 and is part of the Gemmy Pop culture series. Hank swings his hips and arms and he turns his head and moves his mouth while singing the original recordings of "Family Tradition" and "Born to boogie".
-This is one of the few characters in the pop culture series that were remade into mini figures in 2004, the others being Dean Martin, and James Brown.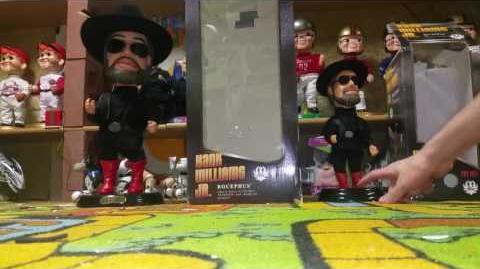 Ad blocker interference detected!
Wikia is a free-to-use site that makes money from advertising. We have a modified experience for viewers using ad blockers

Wikia is not accessible if you've made further modifications. Remove the custom ad blocker rule(s) and the page will load as expected.