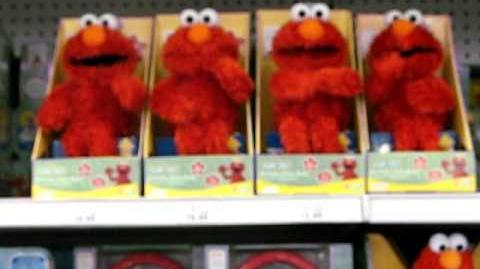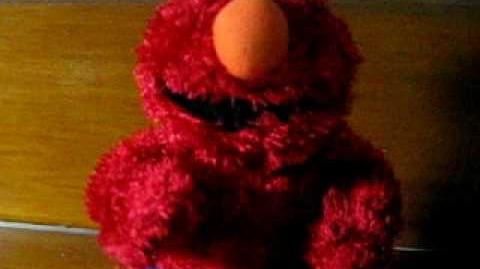 The Happy Birthday Elmo is a Sesame Street animated prop of Elmo made in 2005. Elmo sings "Happy Birthday To You!" and another birthday song while moving his arms and mouth. He also recites 5 phrases.
Elmo is sitting on top of a present and wearing a party hat.
The recording of "Happy Birthday to you" is the same recording from the birthday Frogz, but with Elmo's voice and the phrase "Happy birthday from Elmo!" is put in the song. The music of the song is also played at a higher pitch.

This recording was later reused on an Elmo singing balloon.