The hip swinging cowboy Santa is an animated Christmas decoration made in 2000. Santa wears a red and black suit with a red jacket, a black cowboy hat and red shoes with holly berries on them. Santa holds an acoustic guitar in his hands. Santa swings his hips as he strums his guitar while singing a country version of "Jingle Bells".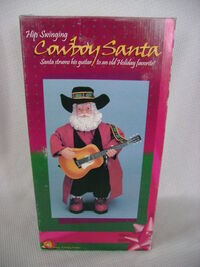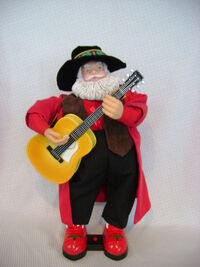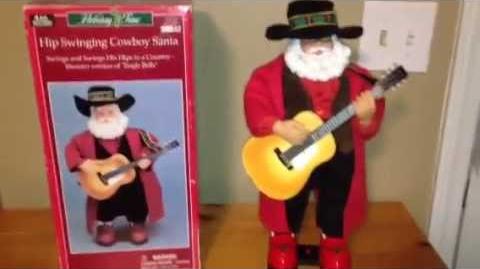 -There is a Hispanic version of this item that looks very identical, only it sings "Feliz navidad".
Ad blocker interference detected!
Wikia is a free-to-use site that makes money from advertising. We have a modified experience for viewers using ad blockers

Wikia is not accessible if you've made further modifications. Remove the custom ad blocker rule(s) and the page will load as expected.