Jolly Jinglers is a series of animated trios made in 2005.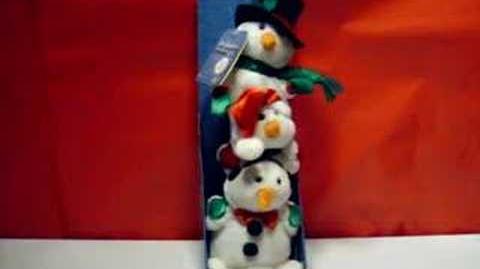 Description
Edit
Each jolly jingler features 3 Christmas characters stacked on top of each other in a "Tower" like fashion. When activated, the characters move around and their cheeks light up as each one sings 2 Christmas songs.
-The snowmen jolly jinglers have the same recording as Woody and Forest
Ad blocker interference detected!
Wikia is a free-to-use site that makes money from advertising. We have a modified experience for viewers using ad blockers

Wikia is not accessible if you've made further modifications. Remove the custom ad blocker rule(s) and the page will load as expected.