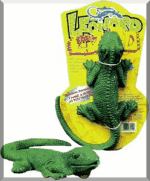 Leonard the lizard is a toy that was made in 1998-1999. Its apperance resembles that of a real lizard. When activated by triggering the motion sensor, he will start to make what appers to sound like growling noises.
Product Description
Edit
"Just walk by and Leonard the Lizard will make a noise like its more famous cousins on TV! It's motion activated, requires 2 AA batteries and it blends perfectly in any outdoor scenery." -Gemmy Industries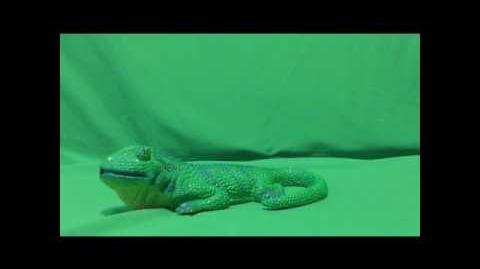 Ad blocker interference detected!
Wikia is a free-to-use site that makes money from advertising. We have a modified experience for viewers using ad blockers

Wikia is not accessible if you've made further modifications. Remove the custom ad blocker rule(s) and the page will load as expected.