The Low Rider Hearse is an animated Halloween decoration made in 2008. The low rider hearse is black and features a skeleton, a werewolf, and a monster in it. The hearse bounces as green LED light glow at the base and the monster turns his head while the song "Another one bites the dust" plays.
-There is another version of this item that plays "Hard day's night" by the Beatles, rather than "Another one bites the dust".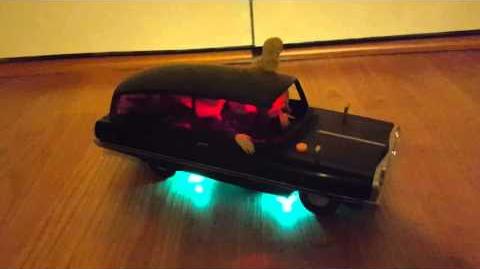 Ad blocker interference detected!
Wikia is a free-to-use site that makes money from advertising. We have a modified experience for viewers using ad blockers

Wikia is not accessible if you've made further modifications. Remove the custom ad blocker rule(s) and the page will load as expected.