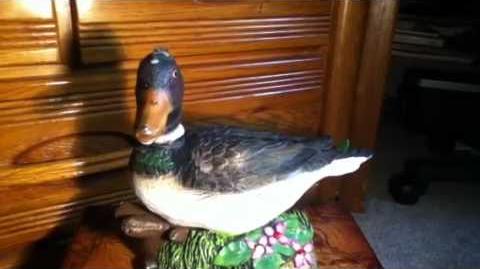 Max Mallard is a singing duck that sings Hit Me With Your Best Shot and Rock The Boat. He was made in 2000. Gemmy also made on called Decoy Roy There are also non Gemmys like Dexter The Singing Duck, and Singing And Flying Duck.
For some reason he sings "Hit me With Your Best Shot" in Pat Benatar's (FEMALE) voice despite being a boy.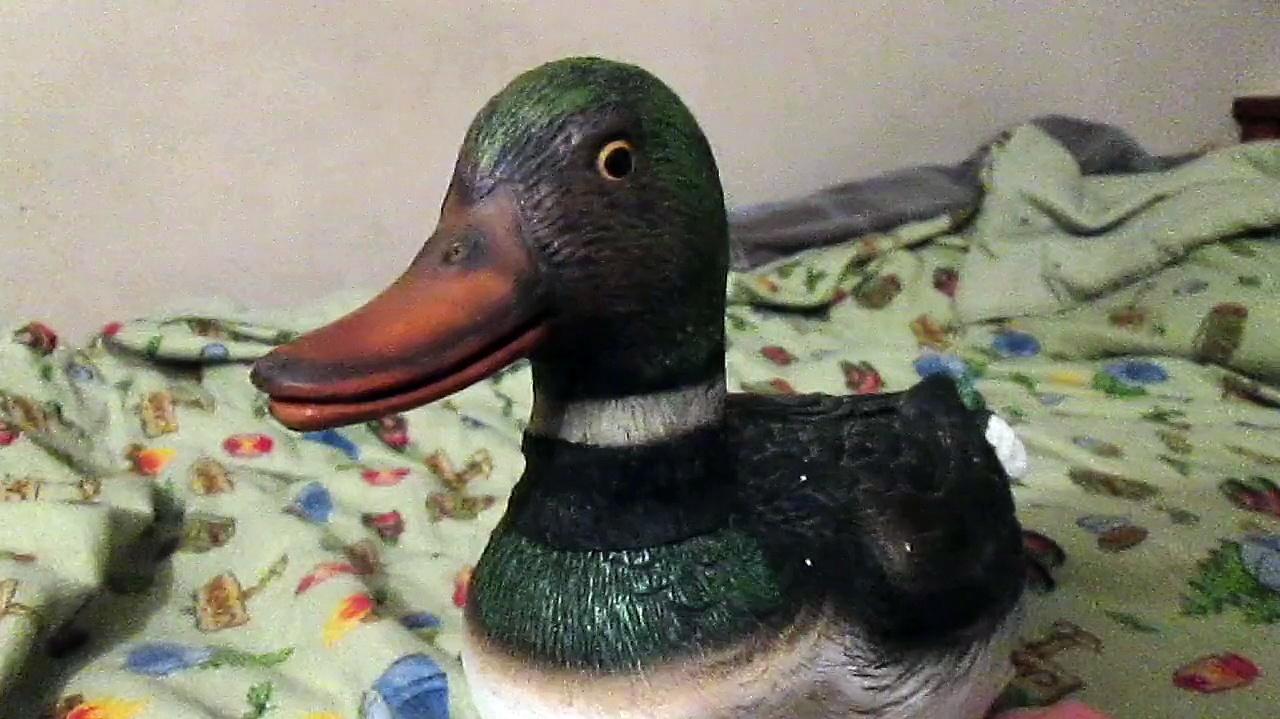 Ad blocker interference detected!
Wikia is a free-to-use site that makes money from advertising. We have a modified experience for viewers using ad blockers

Wikia is not accessible if you've made further modifications. Remove the custom ad blocker rule(s) and the page will load as expected.