Max Mallard is a animated duck made in 2000. He gives the realistic apperance of a real mallard duck. He sits on a green grass base with 3 flowers and a wooden branch. Max Mallard turns his head and move his bill as he sings "Rock the boat" and "Hit me with your best shot", and says 10 different hysterical phrases.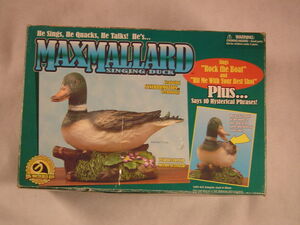 In the song "Hit me With Your Best Shot", Max sings the song in a voice similar to Pat Benatar's voice despite being a male character.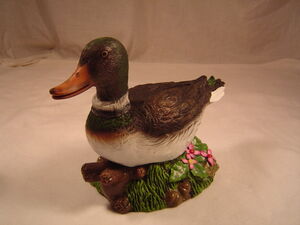 Ad blocker interference detected!
Wikia is a free-to-use site that makes money from advertising. We have a modified experience for viewers using ad blockers

Wikia is not accessible if you've made further modifications. Remove the custom ad blocker rule(s) and the page will load as expected.