Michael Myers is a rare life size made between 2009-2010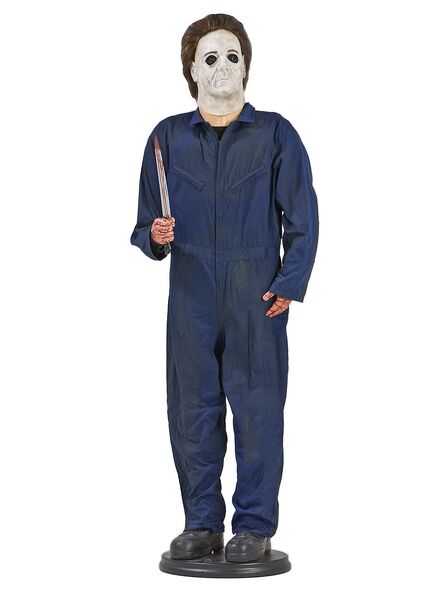 Description
Edit
Rob Zombie variation [2009]- He is wearing a grey cracked mask and brown coveralls. He is also holding a bloody knife
H2O variation [2010]- He is wearing a White mask with black pupils, and is wearing a blue coveralls. He is also holding a bloody knife
Both versions perform the same animation. When activated via push button, motion sensor, or sound, he will turn his head, move his eyes, turn side to side, and raise his knife up, while he breathes and the Halloween theme plays.
Both the Rob Zombie and H20 variations were sold at Spirit. The Rob Zombie variation was sold in 2009, and the H20 variation was sold in 2010.

01:10

Gemmy Animated Lifesize Michael Myers
Ad blocker interference detected!
Wikia is a free-to-use site that makes money from advertising. We have a modified experience for viewers using ad blockers

Wikia is not accessible if you've made further modifications. Remove the custom ad blocker rule(s) and the page will load as expected.