The Mini animated Halloween figures are animated decorations made in 1996. Each one stands on a small circular base with a yellow button. When activated, the figures eyes light up while the character moves its head and arms while making Halloween sounds. Each character makes a different sound.
Scarecrow- "OOoooOOOoOOo (Squawk! Squawk!) Stay away! Stay away!"
Vampire- "I want to suck your blood! Heh heh heh heh ha". A rare variant has the "Evil laughter"
Witch- "Hehehehe Happy Halloween! (Meow,Meow) Hehehehe"
Frankenstein- "Happy Halloween! Ha ha ha ha ha!"
Ghost- "OOOoooOOOooo"
Grim Reaper- "Evil laughter"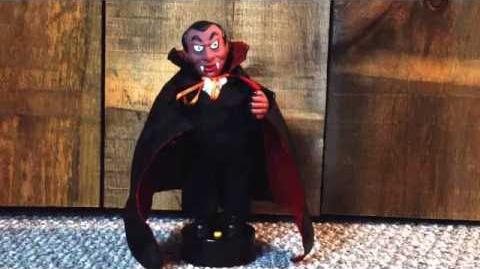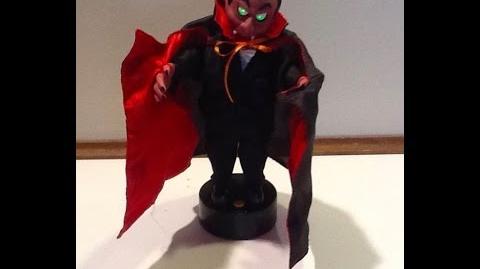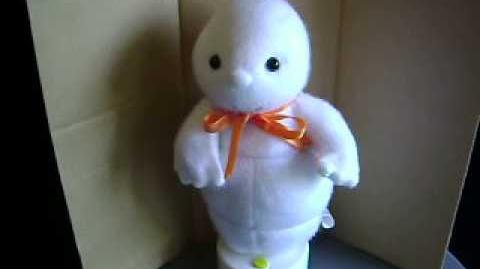 Ad blocker interference detected!
Wikia is a free-to-use site that makes money from advertising. We have a modified experience for viewers using ad blockers

Wikia is not accessible if you've made further modifications. Remove the custom ad blocker rule(s) and the page will load as expected.