The Monster Mash Trio is an animated Halloween decoration made in 1997. It features 3 monsters (2 up front and 1 in the back) in a graveyard themed background. The monsters sway side to side while a short recording of "Monster mash" plays twice.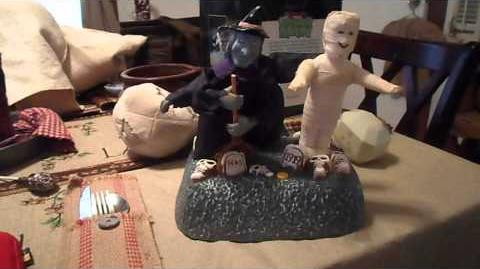 Description from Gemmy.com
Edit
Push the button and see these characters move to the song "Monster mash".
-Alvin and the chipmunks go sledding has the same movement as this item, only the position of the characters is opposite
-There are 2 versions of this item One with a witch and another with a vampire both located on the front left part of the item