The Movin' Monkeys is a series of animated plush monkeys made in 2006-2007. Each Monkey has a different colored body and wears a hat. Each one spins 360 degrees in both directions and move its head and arms while singing a popular song.
List of Characters
Edit
Mimi (Pink) - "Tootsie Roll" - wears viser
Moe (Yellow) - "Dizzy" - wears propeller hat
Munchkin (Dark purple) - "Der Kommisar"
Mambo (Dark green) - "La Bamba" - wears sombrero
Mogambo (Light green) - "It's Your Birthday" - wears birthday hat
Mushi (Light purple) - "I Like The Way You Move" - wears baseball cap
Mongo (Orange) - "You Spin Me Right Round"
Mocha (Tan) - "Temperature"
Mojo (Brown) - "I Like To Move It" - wears fez
Valentine's Day (Pink) - "I like the way you move"-Wears pink fez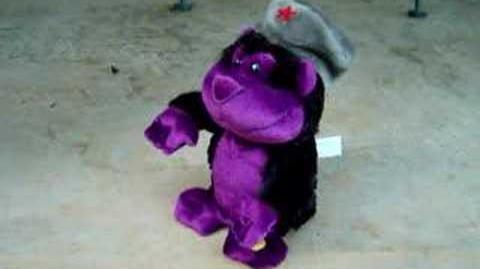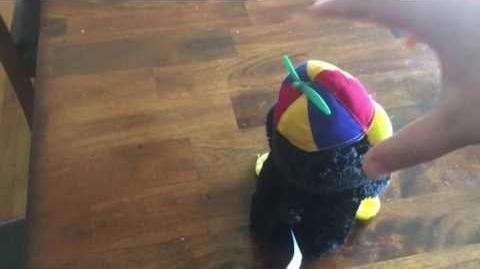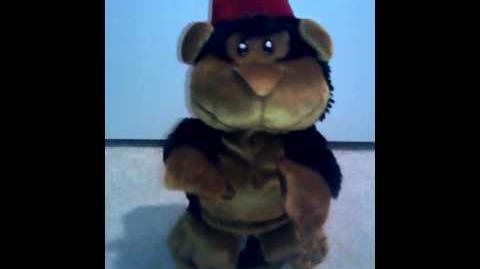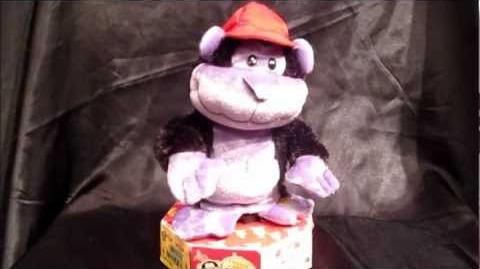 Ad blocker interference detected!
Wikia is a free-to-use site that makes money from advertising. We have a modified experience for viewers using ad blockers

Wikia is not accessible if you've made further modifications. Remove the custom ad blocker rule(s) and the page will load as expected.