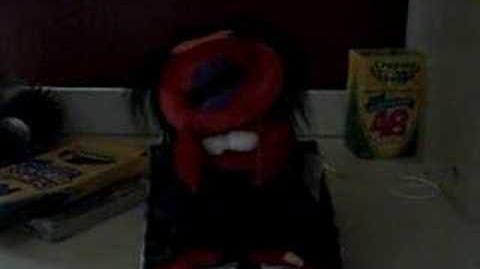 The No Scrubs Frogz was made in 2007, and is part of the 
Frogz
 collection. She wears black pants and a white bra. She moves her head, arms and mouth while singing "No Scrubs".
Green version is more rare than the red version. It is never seen on ebay or amazon only one has the green one, and his name is crazyhippo93 (go to his youtube channel) but alot of people have the red one including I, Superman3005.
Similar to the Candy Shop Frogz, it was very rare and only available at Hot Topic, Spencer Gifts, and Walmart.