Putt & Reel is a classic novelty item made in 2001. It's the combination of a golf club and a fishing rod all in one item. The golf ball is attached to a fishing line that retracts. You place the golf ball in position, hit it with the golf club end, and then just reel it back to you by turning the crank on the pole of the Putt & Reel Golf Club/fishing pole.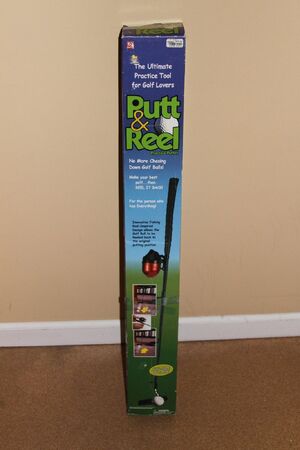 Ad blocker interference detected!
Wikia is a free-to-use site that makes money from advertising. We have a modified experience for viewers using ad blockers

Wikia is not accessible if you've made further modifications. Remove the custom ad blocker rule(s) and the page will load as expected.