Road hogs are a series of animated plush biker hogs, and a sister series to Country Pigs made in 2006-2007 Each one is dressed in a rebel uniform, and dances while singing a popular song.
List of road hogs
Edit
| Character and Name | Song |
| --- | --- |
| Sweetness | "Sweet Home Alabama" |
| Pork Chops | "Born To Be Wild" |
| Pork Chops | "I'm Bad, I'm Nationwide" |
| Officer Ham | "Highway Patrol" |
| Wild Willie | "Born To Be Wild" |
| Bertha | "Piece of my Heart" |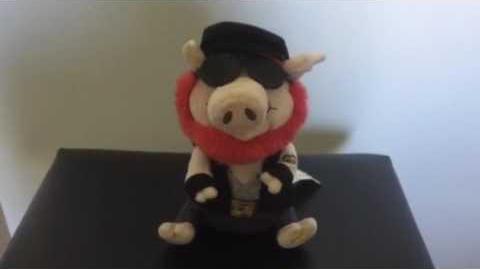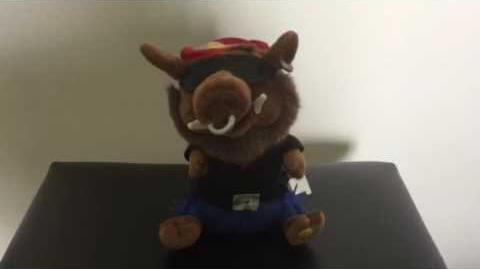 Ad blocker interference detected!
Wikia is a free-to-use site that makes money from advertising. We have a modified experience for viewers using ad blockers

Wikia is not accessible if you've made further modifications. Remove the custom ad blocker rule(s) and the page will load as expected.