The Rocking Skeleton is an animated Halloween decoration made in 2004 and 2005. He wears a red bandanna, a black leather jacket, blue jeans, and black boots. He holds a black electric guitar in his hands. He taps his foot, moves his arm, sways side to side and moves his mouth as his eyes light up while singing "La Grange".
There is a version of this skeleton with blue hair, darker jeans, and a shirt with flames on it that sings "Move It On Over". It is much less common.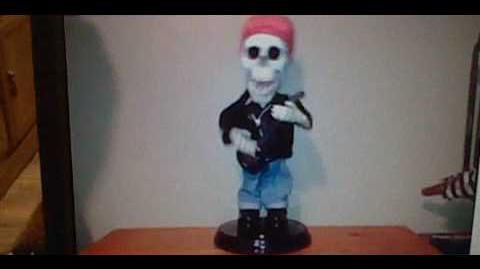 Ad blocker interference detected!
Wikia is a free-to-use site that makes money from advertising. We have a modified experience for viewers using ad blockers

Wikia is not accessible if you've made further modifications. Remove the custom ad blocker rule(s) and the page will load as expected.