The animated Santa in fridge is made in 2005. It features Santa's lower body sticking out of the refrigerator. When activated, Santa moves his bottom as he talks and sings little Christmas tunes as he goes through the fridge.
-This item appears to have the same robotics as the Booty Shakers.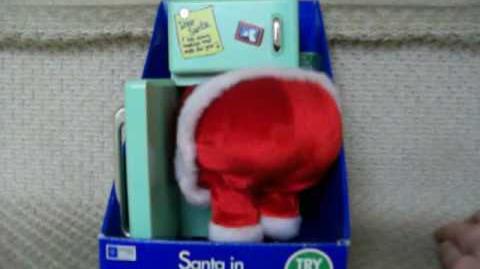 Ad blocker interference detected!
Wikia is a free-to-use site that makes money from advertising. We have a modified experience for viewers using ad blockers

Wikia is not accessible if you've made further modifications. Remove the custom ad blocker rule(s) and the page will load as expected.