The Screamer Greeter is an animated Halloween decoration made in 2003-2004. The character is a white monster face with green hair and yellow eyes mounted on a black wall plaque with a name plate that reads "Happy Halloween" on it. The monster's eyes widen and light up and his jaw drops at the same time as he screams and says a few different phrases.
*In about 2011, Gemmy planned to re-release the Screamer Greeter in a new form, but the idea was cancelled. A photo and video of the planned item can be found under Gemmy Prototypes.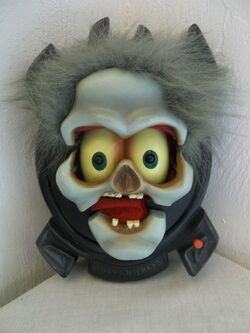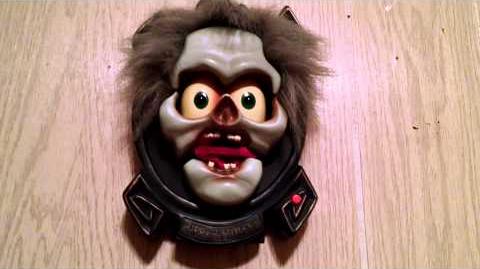 Ad blocker interference detected!
Wikia is a free-to-use site that makes money from advertising. We have a modified experience for viewers using ad blockers

Wikia is not accessible if you've made further modifications. Remove the custom ad blocker rule(s) and the page will load as expected.