Sesame Street Sleigh Ride is an animated Christmas decoration made in 2006, and is based on the TV show "Sesame Street". Elmo sits in the front, Cookie Monster sits in the middle wearing a scarf and Santa Claus hat, and Oscar sits in the back a Santa Claus hat. The sled is red and has yellow rope which Elmo hold onto. Elmo and Cookie Monster sway back and forth while Oscar moves up and down as they sing their own lyrics to the Christmas songs "Jingle Bells" and "We wish you a merry Christmas".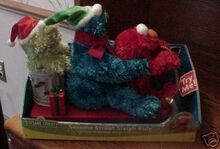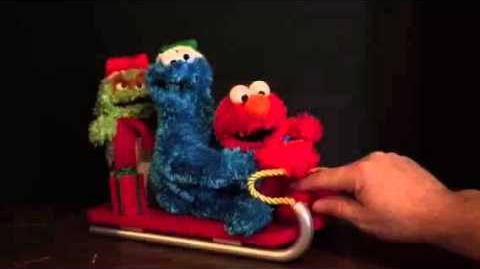 Ad blocker interference detected!
Wikia is a free-to-use site that makes money from advertising. We have a modified experience for viewers using ad blockers

Wikia is not accessible if you've made further modifications. Remove the custom ad blocker rule(s) and the page will load as expected.