The rare 'Shiny Ride wit me' Frogz is a extremely rare frog made in 2006, He is another version along with the furry Ride wit me frog. He wears a red hat and jacket with a bling and holds a staff with a crystal on it. He moves his head and arms while singing "'Ride wit me" By: Nelly.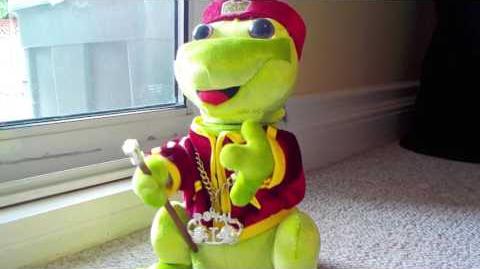 If you own one of these Frogz, Please take video evidence so we can have more proof that its not completely extinct.
Ad blocker interference detected!
Wikia is a free-to-use site that makes money from advertising. We have a modified experience for viewers using ad blockers

Wikia is not accessible if you've made further modifications. Remove the custom ad blocker rule(s) and the page will load as expected.