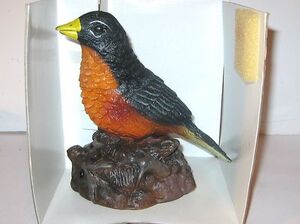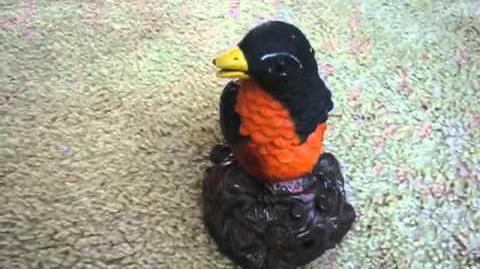 The Animated Robin is made in 2000. He gives the appearance of a real robin. He turns his head and moves his beak as he sings "Rockin' robin" and also makes bird sounds. One button activates the song while the other activates the realistic noises.
Gemmy also made a toilet (Johnny the talking toilet) that sings a parody of this song with the same music, as well as two Snoopy easter toys that sing parodies with the same music.
Ad blocker interference detected!
Wikia is a free-to-use site that makes money from advertising. We have a modified experience for viewers using ad blockers

Wikia is not accessible if you've made further modifications. Remove the custom ad blocker rule(s) and the page will load as expected.