The snowglobe pal is an animated Christmas decoration made in 2005. Much like the original Snowglobes, the snowglobe pals are Christmas characters with a snowglobe in their belly. When activated, the north pole sign inside the globe lights up as snow blows continually, giving the allusion that it's actually snowing inside the globe while Christmas music plays.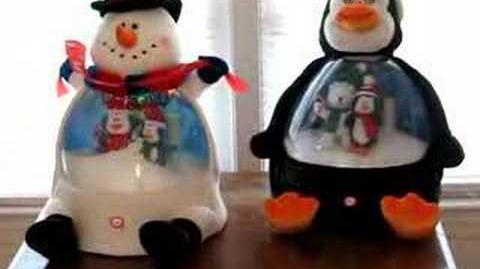 Ad blocker interference detected!
Wikia is a free-to-use site that makes money from advertising. We have a modified experience for viewers using ad blockers

Wikia is not accessible if you've made further modifications. Remove the custom ad blocker rule(s) and the page will load as expected.