Spike is a singing porcupine made in 2002, and is part of the 
Really Wild Wildlife
 series. He twists side to side and moves his head up and down while singing "Everybody have fun tonight".
-Dan Dee, another singing toy company, made a head banging dog with a guitar that sings "Hound dog" which has the same movement as spike.
-According to a Wikia contributor's studies, there is an extremely rare version of Spike that sings "Everybody's in the club".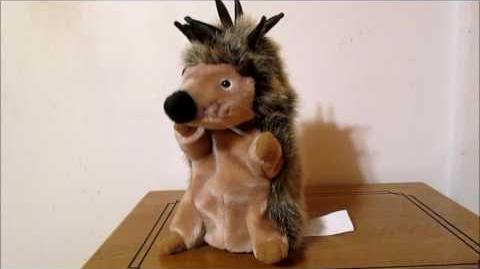 Ad blocker interference detected!
Wikia is a free-to-use site that makes money from advertising. We have a modified experience for viewers using ad blockers

Wikia is not accessible if you've made further modifications. Remove the custom ad blocker rule(s) and the page will load as expected.