The Spinning Macaw is an interactive animated toy made in 2004-2005. The macaw sits on a branch. Push the 1st button, and he flaps his wings, moves his head and mouth, and spins around the branch while he says many different phrases and sings "Dock of the Bay" (Red version), or "I Ain't got Nobody" (Blue version). Push the 2nd one, and he repeats what you say much like Pete the repeat parrot.
There is also a rare version of the red parrot that sings "I ain't got nobody".
The ones that sing "I ain't got nobody" uses the same recording as the Skull on tray candy dish.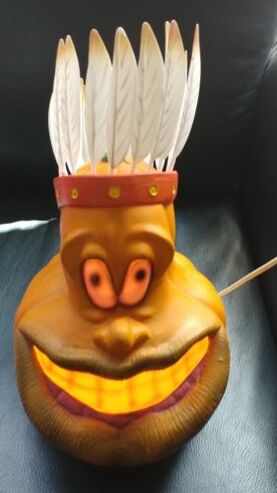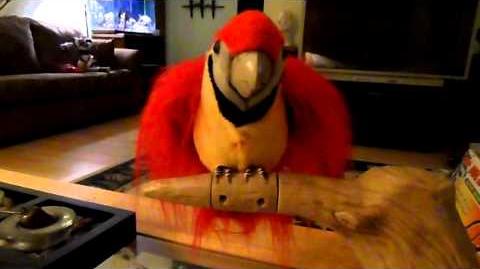 Ad blocker interference detected!
Wikia is a free-to-use site that makes money from advertising. We have a modified experience for viewers using ad blockers

Wikia is not accessible if you've made further modifications. Remove the custom ad blocker rule(s) and the page will load as expected.