The talking witch hat is an animated costume accessory made in 2007. The hat is black with a dark purple line. The hat has a hidden face that reveals itself when activated. The hat's eyes light up and mouth moves while it says many different phrases.
-"I heard that! Don't make come off of this head! HMPH!"
-"Ooooh! That was a wicked thought! Not that I disagree, mind you, just uh, pointing that out."
-"I say! You WERE planning on sharing some of that Halloween candy with your costume, werent you?"
-"No. There's no such thing as magic. Where ever would you get such a foolish idea!? (Laughs)"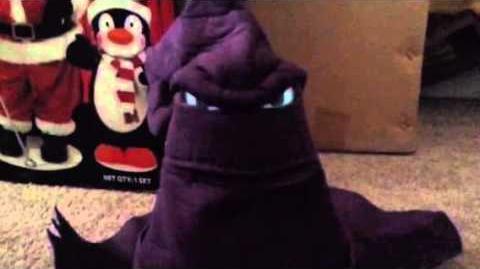 Ad blocker interference detected!
Wikia is a free-to-use site that makes money from advertising. We have a modified experience for viewers using ad blockers

Wikia is not accessible if you've made further modifications. Remove the custom ad blocker rule(s) and the page will load as expected.