The Toy Parade Dancing Nutcrackers is an animated Christmas decoration made in 2003. The scene features 2 nutcrackers standing on a drum base which has a banner on it that reads "Toy Parade" on it. When activated, the nutcrackers move their left legs and arms as the top surface of the base twists side to side to the songs "Jingle Bells/Can Can" and "The Nutcracker".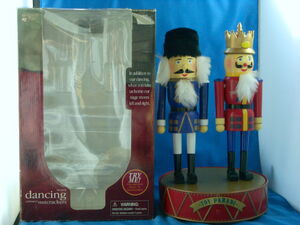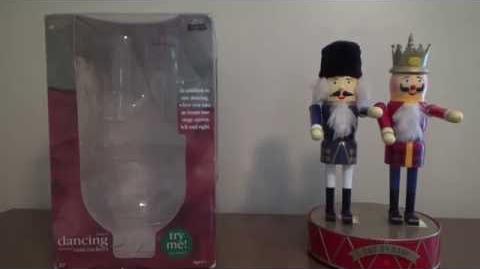 Ad blocker interference detected!
Wikia is a free-to-use site that makes money from advertising. We have a modified experience for viewers using ad blockers

Wikia is not accessible if you've made further modifications. Remove the custom ad blocker rule(s) and the page will load as expected.