Were you looking for his counterparts Sunny the Singing Sunflower or Singing Flower?
Willis the Singing Wildflower is an animated singing prop made in 1997 and 1998. He is part of the "Hidden Nature" series. He has the appearance of a real sunflower. He moves his leaves back and forth while moving his mouth and eyes as he sings "Wild Thing".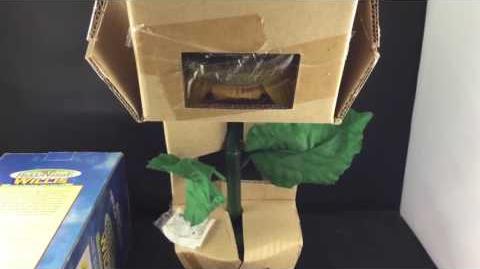 Ad blocker interference detected!
Wikia is a free-to-use site that makes money from advertising. We have a modified experience for viewers using ad blockers

Wikia is not accessible if you've made further modifications. Remove the custom ad blocker rule(s) and the page will load as expected.