The animated Woodpecker & Goldfinch is an animated decoration made in 2000. The woodpecker stands on the right side of a tree trunk shaped birdhouse, and the Goldfinch is inside the birdhouse. The woodpecker pecks at the birdhouse and the goldfinch peeks out of the hole and sings "Knock on wood" while the woodpecker pecks to the beat. They also make their authentic bird calls.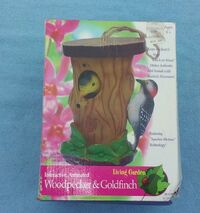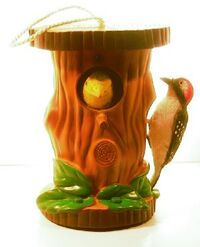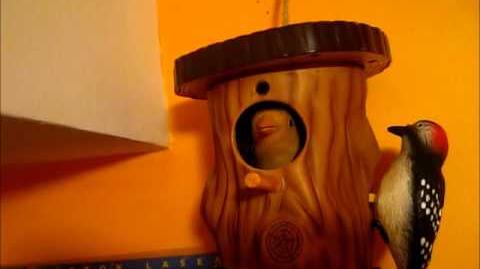 Ad blocker interference detected!
Wikia is a free-to-use site that makes money from advertising. We have a modified experience for viewers using ad blockers

Wikia is not accessible if you've made further modifications. Remove the custom ad blocker rule(s) and the page will load as expected.